Official Stockist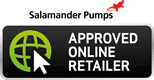 Salamander CT Force 20TU 2.0 bar twin impeller universal shower pump (CT Force 20TU)
£338.40
(£282.00 ex. VAT)

+ Free standard UK P&P*
Salamander Approved Online Retailer
30 day returns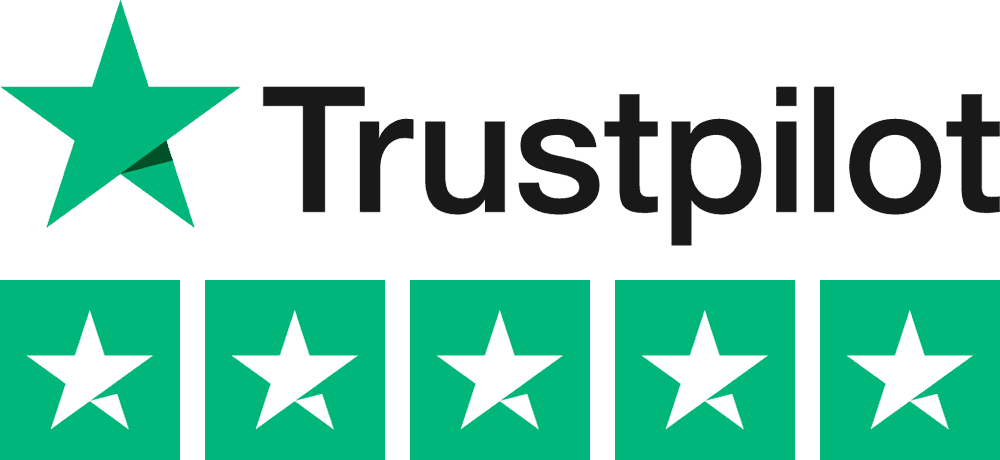 Voted No. 1 out of 140 bathroom
companies from 37,340 reviews
Product Description:

Salamander CT Force 20TU 2.0 bar twin impeller universal shower pump.

The Salamander CT Force shower pumps take the standard Salamander CT range to the next level. With brass impeller ends, they are a sign of high quality, extra performance, and innovative internal technology.

An ideal replacement for the Stuart Turner Monsoon 2.0 bar twin impeller universal shower pump (46480).

Maximum pressure rating (closed head) 2.0 bar.
Pressure rating (8 litres/minute) 1.7 bar.
Suitable for positive or negative head (universal) installations.
For gravity fed water systems only.
Twin impellers for boosting both hot and cold water supplies simultaneously.
Brass ended impellers for added robustness, luxury, and higher quality.
Continuously rated induction motor with even better efficiency.
Regenerative impeller motor.
Carbon seals.
22mm push-fit flexi connectors.
Supplied with AV couplers.
Compact size 315mm x 125mm x 186.20mm (H x W x D).
Weight 5.53kg.
Noise and vibration reduction with very minimal background noise, including special anti-vibration feet.
Ideal for boosting conventional, multi-function, and advanced spray showers (multiple outlets at a time supported).
Salamander Motor Pump Integration technology: compact size, aids cooling, and longer life.
Salamander Solid State Switching technology: reliable, consistent, and fast switch on.
5 year manufacturer's guarantee.
WRAS approved.
Installation guide included.

This product is part of a range – you can see the full selection of Salamander CT Force Pumps here.

The Salamander CT Force 20TU 2.0 bar twin impeller universal shower pump (CT Force 20TU) is a genuine, brand new Salamander product, covered by a Salamander manufacturer's guarantee.

Available for same day despatch if ordered before 3:30pm Monday-Friday (otherwise despatching will be on the next working day). For the delivery options available for this product, please add it to your Basket or see our delivery options page.

Not what you're looking for? See all Salamander Shower Pumps.

For advice on this or any product, please call 01452 619836, email us at support@showerspares.com, or see our contact page.

A selection of the latest reviews for the Salamander CT Force 20TU 2.0 bar twin impeller universal shower pump (CT Force 20TU) can be read below:

Great pump. Quiet and does the job well. Nicely put together with quality fittings. You get what you pay for.

Jeremy Reeve-Bills

My plumber fitted this pump. It's much more quiet than the Wickes pump it has replaced and is the best price from N.S.S.

Richard Kirton

Quiet
Needs 22mm pipe fittings
Don't touch the valve on top
No instructions about what it does you have to ring helpline to find out

Paul Hunt

Great service and great price what else could you want.

Richard Welch

Very good pump if you need a negative feed pump but it bit noisy.

Dean Child

When we changed our bath/shower I had to change the pump because of negative head issues (our shower head is now fixed and too close to the cold water tank in height). Fitting the new pump involved more plumbing than I expected - the new pump is narrower and therefore not just a swap from our old salamander pump. Having said that, this pump is much quieter and just as good as the old pump. Very pleased.

James

Ordered shower pump and received within 2 days...excellent service by NSS. So easy to fit to existing pipe work and working perfect with greater water pressure at shower head...Salamander Pumps are a little more expensive than other pumps but you get what you pay for...

Gordon Milne

Good, prompt, reliable service. Thank you.

Shelley Smith

the sales service was excellent.
the installed pump is working OK so far.

Alun Parfitt

Super quiet pump. good quality fittings. universal pump.

Roland Tremaine

Good quality product at a Great price and excellent service

Roger Marriage

Excellent quick service

Sue Kennard

Great product, prompt delivery

Duncan Baker

Bought to replace a (working perfectly, 17 year old) lower spec Salamander pump due to shower upgrade. Great pump; great price and service from NSS.

Plumstead

Excellent pump providing plenty of water to the shower. Starts every time despite low pressure. Very easy to fit but it is essential it has its own separate 22mm supply from cold and hot tank. Extremely quiet and no vibration. Very quick dispatch and receipt with reasonable postal charges. Best price from NSS and I recommend this product and company.

Derek Keen

Good quality pump,plumber fitted it with new 22 m/m supply pipe work as recommended

Paul Trevett

Do you have a question about the Salamander CT Force 20TU 2.0 bar twin impeller universal shower pump (CT Force 20TU)?

Click the button below to send a question to one of our expert members of staff and we will email you back a direct response. If we feel the information might be useful to other customers, we will also show your question below for others to see.

This product belongs to a range, with a selection shown below.