Official Stockist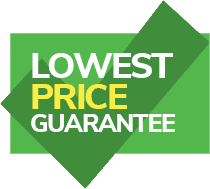 Mira Excel Thermostatic Cartridge Assembly (903.33)
Official Mira stockists
30 day returns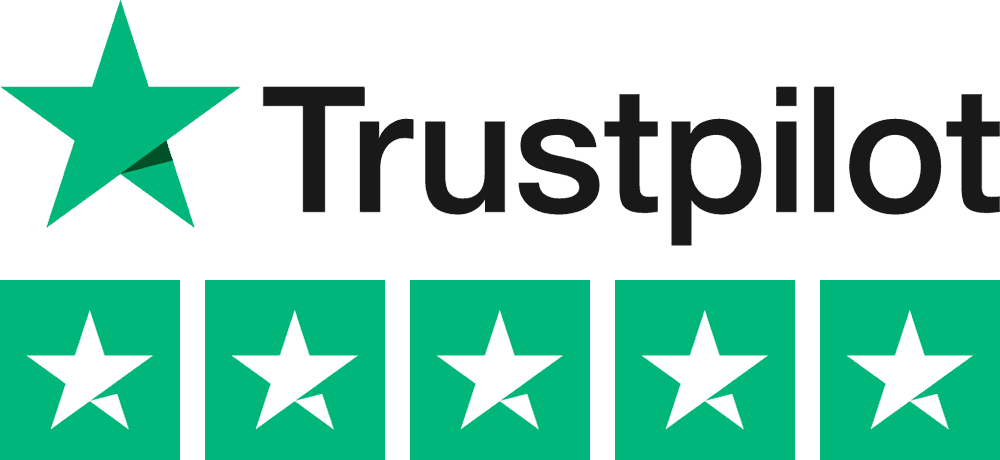 Voted No. 1 out of 136 bathroom
companies from 43,119 reviews
Product Description:

Mira 903.33 Excel thermostatic cartridge assembly.

Also known as a Mira Select MK1 thermostatic cartridge assembly.

Suitable for high and low pressure installations. Adjustment key included.

This 903.33 model replaces the earlier versions of 903.27 (low pressure, yellow hub) and 903.28 (high pressure, green hub), which are both now discontinued.

Please note - the body colour of the cartridge is now beige, not black as per some of the photos, due to a design change in early 2019.

This product is for shower models made prior to 2003. For Mira Excel models after 2003, please see the Mira 451.71 thermostatic cartridge assembly instead.

The Mira Excel Thermostatic Cartridge Assembly (903.33) is a genuine, brand new Mira product, covered by a minimum 1 year Mira manufacturer's guarantee.

Available for same day despatch if ordered before 3:30pm Monday-Friday (otherwise despatching will be on the next working day). For the delivery options available for this product, please add it to your Basket or see our delivery options page.

Not what you're looking for? See all Mira Shower Cartridges or try our unique Shower Spares Finder.

For advice on this or any product, please call 01452 619836, email us at support@showerspares.com, or see our contact page.

The Mira Excel Thermostatic Cartridge Assembly (903.33) will fit the following 8 products.

List(s) are sorted by product type and then alphabetically.

Hover overTap any icon below to see a preview of that model.

Mixer Showers

May fit other products.

If you are unsure of your product model, or would like more information, please contact us.

A selection of the latest reviews for the Mira Excel Thermostatic Cartridge Assembly (903.33) can be read below:

Came early. Works well,as you would expect. Very easy to fit.

Brian James Lewis

All good fitted ok! No problems!

Adrian Robert Bradley

Excellent service, prompt delivery.

James Maydom

Easy to order, arrived before stated delivery and shower now all good

Simon Price

Easy to fit and has made a tremendous difference to the shower controls ,no longer stiff to turn, all in all a very worthwhile purchase

Ken Allan

The replacement value was as required and was easy to install. Some adjustment was required on the heat control but again this was a simple task.

Karl Elliott

Excellent identification of required replacement valve, very quick delivery

James Scullion

Great service, correct product and quick delivery

Phil R

Just has we ordered, delivery was free & quick.

Janet Fitzpatrick

well organised website, easy to order and prompt delivery

Douglas Sinton

It was the right part, and it works

David Wade

A quick look in the internet and the removal and fitting were explained in detail and after turning on the water, the shower was back to its normal self. Yep it is not cheap - but a quality product from a great supplier, that was a cheap as anyone else and I had the product within a couple of days of ordering - really happy.

Ken Lee

Very good service

Michael Warden

Easy to fit cartridge, comes with key to change from low pressure to high pressure supply. Note: when adjusting temperature in normal usage, the temp spikes momentarily before settling at the new temp.

Andy Minniss

This is my second purchase from this company. Very efficient service. Would not hesitate in using them again or recommending their service to others

Barry Jones

Very quick delivery and so easy to fit yourself

Glen Campbell

Do you have a question about the Mira Excel Thermostatic Cartridge Assembly (903.33)?

Click the button below to send a question to one of our expert members of staff and we will email you back a direct response. If we feel the information might be useful to other customers, we will also show your question below for others to see.

i am going to replace my old low pressure Mira cartridge after boiler upgrade does the Mira Excel/Select Thermostatic Cartridge Assembly 903.33 have Non-return valves integral to cartridge or will i have to fit check valves externally.
thank you in advance if you can help
best regards John

Hello, the Excel does not have non return valves or need them, as the flow control is on the inlet side, therefore crossflow is not possible.

We have a Mira excel mixer shower probably 20 plus years old. Over the last few years the shower pressure seems to have diminished slightly, have fitted new head and hose recently with no improvement to pressure. The hot and cold control is fine, would just like to improve the pressure slightly any suggestions ?
Still gives a decent shower but we do not think it is as good as it used to be when first fitted, water supply and pressure is fine just wondered if it was due to age of the unit.

Hello, it sounds like the inlet filters on the side of the 903.33 cartridge are getting a bit blocked up, remove the cartridge and flush the filters out.

Hello. My Mira Excell approx 2005 is "screaming". Do I need a new cartridge and is this the correct one?

Hello, it will be worth checking the inlet filters first, as screaming is usually a sign of an imbalance between the hot and cold flow into the shower.

I cannot move the control from low to high pressure, the plate appears to be locked in position.

Hello, the base plate can be VERY stiff, but brute force usually works, if you really can not move it, please return it and we will do it for you.

I have a mira exel shower but am unsure of the age and type- it has 410.0c3 43/99 and Excel BIV written on a sticker - what type of cartridge would I replace the old one with ?

Hello, an Excel of this age would need the 903.33 cartridge

Our Mira excel shower continually drips hot water. Do we need to replace the complete thermostatic cartridge?

Hello, yes if the shower drips, it will require a new cartridge.

Hello
I have a Mira shower that was installed in 1999 and I am looking to get a new cartridge for it, the original cartridge has the legend:
410.01 25/99
Excel EV WH/CHR

Yes, the 903.33 is the correct cartridge for your shower.

I have an old Mira excel Thermostatic Control shower unit. Recently I noticed the water is cold and I cannot seem to up the temperature. Can you pls advise. If I were to buy the replacement parts can I change it myself.
Thank you.

Hello,
Yes, it sounds like the thermostatic cartridge needs replacing. This is quite easily done. There are two types of cartridges so if you have the older type this one 903.33 should be suitable.
Thanks.

I managed to lose one of the screws while changing the Mira Excel cartridge (I forgot to put the plug in the plughole!). Is it possible to get a spare screws?
Thank you.

Hello, they are part of part number 937.14

Does the Mira Excel thermostatic cartridge assembly (903.33) come will all the seals needed or do these have to be purchased separately?

Hello, it comes with all the necessary seals

The cartridge on my shower has died (stiff & clicks & no water). Is the kit complete or do I also need to get seals, etc? Does it contain all the control knobs? The pic only shows the temperature limit ring. If not can I get them? Can I also get replacement chrome bezel and the plastic base it clips on to? If I have to replace the expensive bit I might as well freshen up the whole thing! Thanks.

the part 903.33 is the internal cartridge for the shower and there are various different styles of control knobs/plates available. If you could forward a picture of your shower to support@showerspares.com they will be able to identify the one you have and send a link to the relevant site

Hi. There is no cold water going into the shower. Took cartridge out and filters ok, put back in and all ok. Few hours later same problem, took out again put back in working then not working later, weird. Do I need a new cartridge, don't understand the intermittent working and not working.

Hello, this sounds like you may have a partial air lock in the supply, ea time you remove the cartridge you are clearing it, but then it returns, you need to get a plumber in to fully flush the supply.

My Mira excel shower was fitted around 16 years ago. The knob has been stiff to turn for a while and yesterday it clicked loudly and spence then no cold water has come out at all. Is this the cartridge? Don't want to spend all this kiney if not! Many thanks

Hello, yes the stat has gone, it will need a new cartridge

Hello
Are the two seals for the back face of the Mira Excell 903.33 cartridge available separately?

Hello, they are in the seal pack, part number 935.12 (the oval ones)

The outer ring turns and clicks when I turn on the shower. Some times it works and others it doesn't.
I've taken the white plastic covers off and tried to turn the black gear ring manually but again this is intermittent.
Is the cartridge unit on its way out?
Also, do you have to isolate the hot/cold water supply on the shower before replacing the cartridge?

Hello, yes you do have to isolate the water, it does sound like the cartridge if faulty.

Hi I have a Mira Excel shower installed in approx. 2000
The temperature and flow rate have become a bit variable so I am guessing that a new cartridge is what is required.
Can this be replaced from the front of the unit, ie the shower side or do I need to gain access to the back (which is currently sealed in!!)
Thanks Steve

Hello, everything is accessed from the front, you need to check the filters, first, if they are o.k, you will need a new cartridge.

Hi Ive got a MIRA shower and before I buy a new catridge I wonder if you can help me understand if I really need one? The shower gets to the right temperature only if I have the outside slider all the way to the left in the red. Can I adjust this internally to make it more balanced or not??

Hi your shower is set up in a normal way, you can however reset the point at which you get the hottest water, but this could allow other users to select a temp that would be too hot for them, but it is up to you how you set the maximum temperature

My Mira Excel won't stop running!

Hello, you will need to replace the Excel thermostatic cartridge, Mira part number 903.33, a seal kit alone will not cure this fault, the shut off seals are internal to the cartridge and not serviceable.

My Mira Excel won't get hot. I've tested both hot and cold water pressure.

Hello, Please check the inlet filters on the 903.33 cartridge, if they are clear then you will need to replace the cartridge 903.33.

How do I stop my old Excel from dripping from the shower head?

Hello, you will need to replace the Mira 903.33 cartridge to fix a dripping excel

Will this fit my old excel that has a Green hub on the front?

Hello, yes this cartridge is adjustable and will suit both the Green hub version High pressure 903.28 and the Yellow hub version Low pressure 903.27.