Official Stockist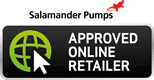 Salamander CT Force 20PS 2.0 bar single impeller positive shower pump (CT Force 20PS)
£228.00
(£190.00 ex. VAT)

+ Free standard UK P&P*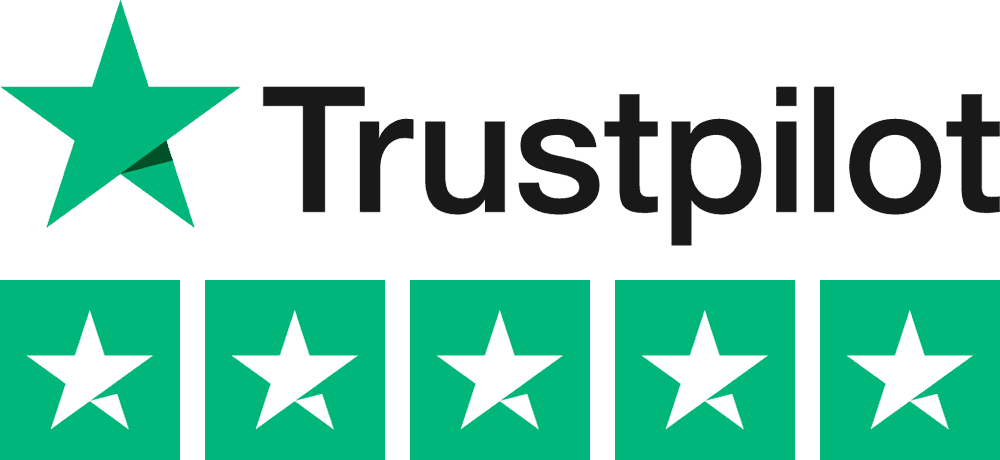 Voted No. 1 out of 106 bathroom
companies from 46,332 reviews
Product Description:

Salamander CT Force 20PS 2.0 bar single impeller positive shower pump.

The Salamander CT Force shower pumps take the standard Salamander CT range to the next level. With brass impeller ends, they are a sign of high quality, extra performance, and innovative internal technology.

Maximum pressure rating (closed head) 2.0 bar.
Pressure rating (8 litres/minute) 1.7 bar.
Suitable for positive head installations only.
For gravity fed water systems only.
Single impeller for boosting one water supply (either cold, hot, or mixed).
Brass ended impellers for added robustness, luxury, and higher quality.
Continuously rated induction motor with even better efficiency.
Regenerative impeller motor.
Carbon seals.
22mm push-fit flexi connectors.
Supplied with AV couplers.
Compact size 160mm x 120mm x 186.10mm (H x W x D).
Weight 4.22kg.
Noise and vibration reduction with very minimal background noise, including special anti-vibration feet. You can also purchase an anti-vibration pump mat as an optional extra.
Ideal for boosting conventional, multi-function, and advanced spray showers (multiple outlets at a time supported).
Salamander Motor Pump Integration technology: compact size, aids cooling, and longer life.
Salamander Solid State Switching technology: reliable, consistent, and fast switch on.
5 year manufacturer's guarantee.
WRAS approved.
Installation guide included.

The Salamander CT Range does not necessarily need a flange, provided that the pump is installed at the base of the hot water cylinder, the cold-water tank is higher than 1.2m above the cylinder, and the pump is 'teed' off the first downward leg from the cylinder. If this is not the case, see the Salamander 22mm S-Flange.

This product is part of a range – you can see the full selection of Salamander CT Force Pumps here.

The Salamander CT Force 20PS 2.0 bar single impeller positive shower pump (CT Force 20PS) is a genuine, brand new Salamander product, covered by a Salamander manufacturer's guarantee.

Available for same day despatch if ordered before 3:30pm Monday-Friday (otherwise despatching will be on the next working day). For the delivery options available for this product, please add it to your Basket or see our delivery options page.

Not what you're looking for? See all Salamander Shower Pumps.

For advice on this or any product, please call 01452 619836, email us at support@showerspares.com, or see our contact page.

A selection of the latest reviews for the Salamander CT Force 20PS 2.0 bar single impeller positive shower pump (CT Force 20PS) can be read below:

Our hot water was abysmal (ie very low pressure), impossible to run a bath in a reasonable amount of time. We had this Salamander pump fitted next to our hot water tank and now we have great pressure all over the house. The plumber was very complimentary on the build quality of the pump and all the supplied accessories. A great pump and a great company for their excellent service and a great job done.

Paul Sacra

After reading the instruction manual and cleaning out the header tank which was full of scale, i also change the hot water cylinder this also was full of scale. Fitting the pump was very easy etc, now got a good flow of hot water to all tap's and mixer shower in Maine bathroom and no air in the pipe work. Pump works a treat.
Thanks guys 😊

Christopher Stephen Hodges

Pretty quiet when working, working beautifully and hopefully will get many years out of this pump. Second Salamander pump I have, highly recommended

Ben C

good

Vadims Tuzikovs

Bought this pump to replace a more than 10 year old Salamander RGP 80 Single pump that has given excellent service. Needed slight modifications to the pipework, but no great problem. Price was the best I could find and delivery was fast. The new pump appears to be even better than the one it is replacing and is quieter.

David Whitham

Nice compact pump.Fitted an Essex flange as advised. Pump seemed a little noisy, so removed wooden floor beneath it and cast a concrete block in situ. This reduced the noise level to acceptable.

Colin Salter

I purchased this pump after reviewing it on YouTube, it was very easy to fit and is very quiet to and works great. If your looking for a great pump you can't go wrong with this one. NSS were great to after I ordered it from them I received it within a couple of days and I have also reviewed them on Trustpilot.

H J Babb

Excellent, easy to order and brilliant service from Start to finish.
I'll definitely be using showerspares.com again
⭐⭐⭐⭐⭐

Avril Gray

Efficient and effective, quite running

Adrian Bridge

Excellent service prompt delivery

Keith Nutton

Does exactly what it says on the tin. With a reasonable price to match.
Thanks

Adrian Ayres

Good price fast delivery excellent pump

Mr C C Jones

Early days for review, but a nice looking piece, easily fitted and everything seems to be OK. Extremely fast delivery - very impressed.

B M Keer

Chose the pump for compactness to fit in airing cupboard next to cylinder. Fitting was reasonably easy. Does the job on the hot water pressure, but need to sort out impact on Aqualisa power shower which doesn't like the extra push.

William Mortel

Arrived in good time and as per the order

Drew Strachan

Good product. Delivered in very quick time.
Initially, wrong pump was sent but replacement was soon delivered.

Paul Bullock

Do you have a question about the Salamander CT Force 20PS 2.0 bar single impeller positive shower pump (CT Force 20PS)?

Click the button below to send a question to one of our expert members of staff and we will email you back a direct response. If we feel the information might be useful to other customers, we will also show your question below for others to see.

This product belongs to a range, with a selection shown below.