Official Stockist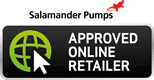 Salamander HomeBoost Mains Booster Water Pump (HomeBoost)
£289.50
(£241.25 ex. VAT)

+ Free standard UK P&P*
Salamander Approved Online Retailer
30 day returns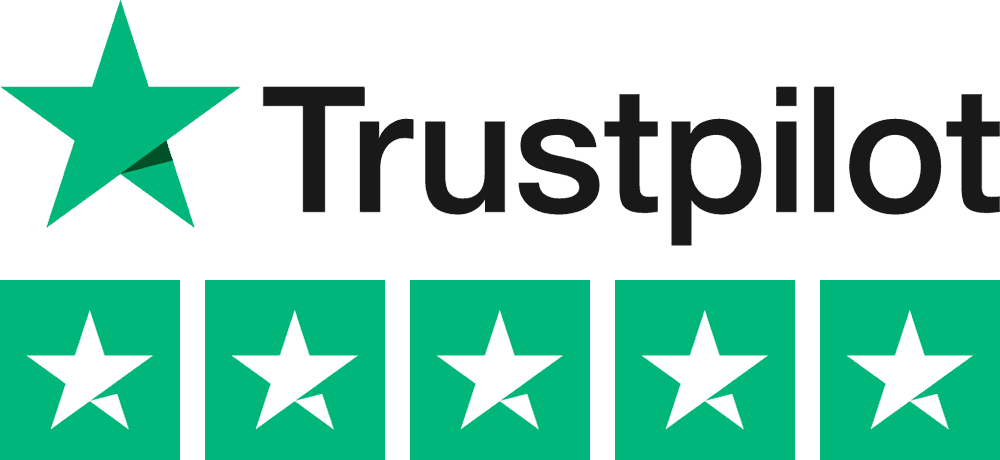 Voted No. 1 out of 106 bathroom
companies from 46,264 reviews
Product Description:

Salamander HomeBoost Mains Booster Water Pump.

Are you getting poor water flow and pressure into your property? Does your bath take ages to fill or your shower performs poorly?

If so, you need the Salamander HomeBoost — an intelligent pump that boosts your mains water pressure. HomeBoost will automatically adjust to the incoming water pressure and flow level, increasing your water supply up to 12 litres per minute and boost your pressure up to 1.5 bar.

This means that you can say goodbye to water pressure problems and hello to fast-filling baths, powerfully refreshing showers, and a great combi-boiler performance to boot. Plus, the Salamander HomeBoost is really quiet — at 46dB that's quieter than a kettle!

The Salamander HomeBoost is WRAS approved and fully compliant with UK water regulations. It is also backed by a 3 year Salamander guarantee.

Read our full blog article on how the Salamander HomeBoost can really help with low water pressure problems.

Note: You may also wish to purchase the Salamander HomeBoost fittings kit (CHBFIT01), which can help to improve installation efficiency and time.

The Homeboost has undergone a makeover to fit in with the colour scheme of Salamander Pumps' new MainsBooster range (used to be green) and to show the robust brass body and brass connections that the product has.

This product is part of a range – you can see the full selection of Salamander MainsBooster Range here.

The Salamander HomeBoost Mains Booster Water Pump (HomeBoost) is a genuine, brand new Salamander product, covered by a Salamander manufacturer's guarantee.

Available for same day despatch if ordered before 3:30pm Monday-Friday (otherwise despatching will be on the next working day). For the delivery options available for this product, please add it to your Basket or see our delivery options page.

Not what you're looking for? See all Salamander Mains Water Pumps.

For advice on this or any product, please call 01452 619836, email us at support@showerspares.com, or see our contact page.

A selection of the latest reviews for the Salamander HomeBoost Mains Booster Water Pump (HomeBoost) can be read below:

This is a second pump that I purchased for my sons house. I live in an area where the water board turn down the pressure when there is high demand. If you have a power electric shower this can cause even the minimum setting to be too hot. This fixes the problem and gives you the standard 12L per min you should get.

David Lewis

The first thing to note is that this pump is cheaper at showerspares than pretty much everywhere else.
As for the pump itself, well, it's amazing.
My combi kept tripping out when showering due to low mains pressure.
Now it's like a power shower. The hot water used to take 40 seconds to get hot at the bath, now it takes next to no time.
Fitting it to the rising main was a doddle. I used two 3/4" female to 15mm compression fittings and PTFE. It took about half an hour. I also installed my own plug socket for it by branching off from a nearby junction box.
In terms of noise you can barely hear it whirring away during use. My kettle is louder.
All in all very impressed. If you're suffering low flow rates at your taps or an electric shower that won't operate then don't hesitate to buy this pump.

Nicholas Beardshall

Easy to install. Working well.
I would recommend the product.

Yavor Hristov

The pump has now been fitted and is working satisfactorily. The fitter regards it as an excellent purchase. I am more than pleased with its performance.

Muriel Lind

The pump comes well packaged with protection of the threads and two washers, one inlet with a filter and one outlet. Several web sites I looked at before choosing this item suggest you get other fittings along with it. You don't so be prepared to buy one of the installation kits, which I considered a bit expensive, or source your own. As my installation was not quite the usual accessing my own additional parts suited me.
I found the installation very easy, partly because it was fitted in my garage to boost the flow to the Combi Boiler. I really I would have liked to have boosted the whole house but the existing plumbing layout did not make this an option, and actually resolved my main problem which was the hot water flow due to the remote location of the boiler. The pump location made working on the plumbing was easily accessible and any hot works could be undertaken without the need to protect any surroundings, not working under a sink. As it was to be located to bypass an existing isolation valve prior to the boiler it meant that I could mount it vertical, the recommended option. and also able to isolate the pump and remove/replace it without losing a hot water supply (i.e. back to my pre-installation system.
The reason I mention this is because when I put water through the pump it leaked.
Great praise for Salamander as when I reported this to them they shipped a replacement pump out to me very promptly with no quibbles, and the replacement pump is excellent. Th hot water flow from the boiler to the house is vastly improved and I can now take a decent shower. A little care is needed now when opening sink taps as the flow increases steadily from its usually flow (pre-installation) to quite a significant flow that can splash a lot.
It really achieves everything I hoped for.
Two things to be aware of are the noise and orientation.
It is not noisy but a whine that increases in tone and volume as the pump builds up pressure/flow is emitted. Under a sink in a separate kitchen it may not noticeable but I could not be certain how it would be in a kitchen/diner/open plan situation. Probably little more than a bubbling kettle with the noise dampening by a cupboard but I cannot be sure.
The other concern was the leak. If it had been fitted under a sink it would certainly have ruined the unit, but more to the point is the leak was from somewhere around the condensation hole at the bottom of the pump. If the pump had been sited horizontally I am not sure how Salamander would have reacted. I did notice a tiny bit of water around the condensation hole when I fitted the replacement but as It is a condensation drain this cannot be surprising and it dissipated very quickly, but I did wonder what would happen if it was sited horizontal as I have read in one review that the warranty was voided due to the positioning. I can only re-iterate the advice from the Salamander website to speak to their technical department first before mounting the pump other than vertical as it would be a shame not to consider this pump for your flow problems. I cannot say if there are equal or better pumps on the market to resolve the same issues but this one certainly does.

Stephen Derbyshire

Excellent product for UK with their low pressure issues. Installed in a normal 4 people house and achieve 50% better boost of what it was. Satisfied with the product and recommend! Thanks Salamander!

Rosen Ivanov

The service from NSS was excellent. The product arrived promptly. The booster itself appears to work well and improved the water pressure however it is slightly noisy.

Lissa-Marie Minnis

This is the second one I've had, easy to fit runs nice and smooth and only runs when the pressure is low in the evening.

Les Pendre

Solidly built pump. LED flashing light is a useful feature. Works great. Noisier than I expected so best fitted in a cupboard. Also quite heavy so robust pipe mounting required.

Rob Y

Prompt service and a good price. The pump was easy to install.

John Adamson

Fulfills all expectations

John Booth

Do you have a question about the Salamander HomeBoost Mains Booster Water Pump (HomeBoost)?

Click the button below to send a question to one of our expert members of staff and we will email you back a direct response. If we feel the information might be useful to other customers, we will also show your question below for others to see.

How do I measure my flow rate?

Measuring the water flow is an important step in choosing the right pump. Water flow rate is measured in litres per minute (L/min).
To measure the water flow rate, you will need a measuring jug and a timer.
Hold the measuring jug under the outlet which will be boosted.
Turn the outlet onto fully hot or cold (depending on which is to be boosted).
Measure the water in the jug after 10 seconds, in litres.
Multiply the amount of water by 6 to measure the number of litres per minute.
For example, if you gathered 600ml in 10 seconds, to calculate the flow rate in litres per minute – 600 x 6 = 3600ML per minute = 3.6L/min.

What is a mains fed system?

A mains fed system is one which is fed directly by the mains water such as a combination boiler or an unvented hot water cylinder.

The pressure to my house is very low which affects my shower pressure . The pressure is between 0.6 and 0.8 . Would this pump being fitted rectify that and get my shower to consistently work ? Especially at peak time ?

This will boost your mains water pressure. It will automatically adjust to the incoming water pressure and flow level, increasing your water supply up to 12 litres per minute and boost your pressure up to 1.5 bar which will help at peak times.

Can you install the salamander pump in a mains water system with a hot water megaflo unit?

Hi, this is designed to boost the whole main into the house, if you have a specific use for it, please talk to Salamander 0191 516 2002

Can i use the Home Boost for an electric shower fed via a water tank

Hello, it will boost the mains to around 1.5bar, so is ideal for electric showers

Hi, how Can you please inform me of the fittings required to connect the home boost pump to the mains

Hello, please copy the link below into a browser and it will take you to the full fittings instructions, the inlet/outlets are 3/4"
We have also added a link on our webpage
http://www.salamanderpumps.co.uk/Media/Default/PDFs/LAPPLI08%20HomeBoost%20Jan%202015%20Issue%203.pdf

Can I buy a pump to boost the mains water pressure

Hello, the best pump to buy to boost mains water pressure is the Salamander Homeboost, you simply fit it after the incoming mains stopcock and it automaticallly senses when to boost the pressure.

My Electric shower stops working in the morning due to low mains water pressure, will the Salamander Homeboost stop this happening.

Hello, yes the salamander homeboost will kick in when the water pressure drops, it will automatically maintain enough water pressure and flow to keep any electric shower working

This product belongs to a range, with a selection shown below.