Official Stockist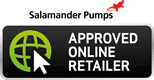 Salamander RP100PT 3.0 bar twin impeller positive whole house pump (RP100PT)
£290.00
(£241.67 ex. VAT)

+ Free standard UK P&P*
Please contact us for availability
or to place a back-order.
Salamander Approved Online Retailer
30 day returns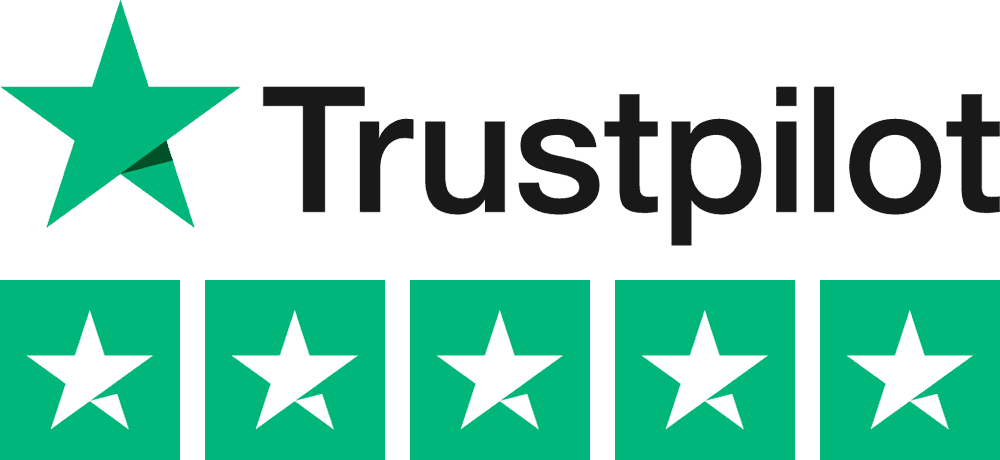 Voted No. 1 out of 150 bathroom
companies from 36,560 reviews
Product Description:

Salamander RP100PT 3.0 bar twin impeller positive whole house pump.

Formerly known as RHP100 or RSP100.

Maximum pressure rating (closed head) 3.0 bar.
Pressure rating (8 litres/minute) 2.85 bar.
Suitable for positive head installations only.
For gravity fed water systems only.
Twin impellers for boosting both hot and cold water supplies simultaneously.
Great for boosting supplies to an individual shower, an entire bathroom, or even the whole house as needed.
Continuously rated induction motor with even better efficiency.
Centrifugal impeller motor.
Carbon seals.
22mm push-fit flexi connectors.
Installation guide included. (please read thoroughly)
Supplied with AV couplers and isolating valves.
Compact size 161mm x 148mm x 415mm (H x W x D).
Weight 9.75kg.
One of the quietest pump ranges in the UK - only 54dB.
Noise and vibration reduction with very minimal background noise, including special anti-vibration feet.
Salamander Crossover technology: choose between individual outlet operations.
Salamander Motor Pump Integration technology: compact size, aids cooling, and longer life.
Salamander Solid State Switching technology: reliable, consistent, and fast switch on.
3 year manufacturer's guarantee, which can be extended to 5 years with Salamander PumpWise registration (additional cost involved).
WRAS approved.

This product is part of a range – you can see the full selection of Salamander Right Pumps here.

The Salamander RP100PT 3.0 bar twin impeller positive whole house pump (RP100PT) is a genuine, brand new Salamander product, covered by a Salamander manufacturer's guarantee.

Please contact us for the most up-to-date availability information on this product. View our opening times here.

Not what you're looking for? See all Salamander Whole House Pumps.

For advice on this or any product, please call 01452 619836, email us at support@showerspares.com, or see our contact page.

A selection of the latest reviews for the Salamander RP100PT 3.0 bar twin impeller positive whole house pump (RP100PT) can be read below:

First class service and the pump, as reqd, was a straight replacement of an existing RSP100 and fitted perfectly

Colin Whitaker

Bought as replacement for my 10 year old Salamander. Fantastic price from showerspares and very quick delivery. All installed and running perfectly.

Ian Homer

Previous model was very noisy and after 10 years a seal broke. We decided to replace it with an updated model, which is so much quieter and appears to be more powerful. Very happy with it.

Neil Carter

Showerspares have been excellent. Purchased this on a Thursday afternoon over the phone, delivered the next morning, without having to pay 'premium delivery' costs. This pump is a replacement for our previous Salamander pump which lasted 11 years - no surprise why I went with Salamander yet again.

Raj

Purchased as a direct replacement for previous Salamander pump. I have average DIY skills and manged to remove the old pump and plumb in the new one with no issues. Great service and price, and quick delivery from National Shower Spares - would use again.

Mr Martin

I had an RST100 pump for 20 years and it started leaking so I replaced it with this one. It is a lot quieter than the old one ever was.

Michael Rose

Excellent
Quieter than the previous model

Simon Fisher

Excellent pump we now have great water pressure all over the house this was to replace a 1.5 bar pump that the previous owners had installed the upgrade to 3 bar pump is highly recommended if you need more pressure also a great price and fast delivery

Del Shave

Great pump

Raymond Dunn

Excellent pump
Very quiet
Effective
Powerful
Highly recommended for a positive head pump
5 stars

Samir Afify

Excellent pump i have installed it to run 2 shower with the intention to add a 3rd at some point. Easy to install and very quiet. I had a couple of questions before installing which were answered immediately using the online chat. Highly recommend if you're going to use for more than 1 shower

Paul Myers

Very pleased with this pump, good price and delivered on time.

Brian Luckhurst

This is working perfectly so far.

Baba Akomolafe

Recently installed by a professional plumber and is working well from day one. Good pressure and very quiet.

Paul Mepham

Very good, simple swap of old one and much quieter.

Mike Early

Excellent product, and delivered swiftly from order being placed. Would highly recommend this product and National Shower Spares

PD

Do you have a question about the Salamander RP100PT 3.0 bar twin impeller positive whole house pump (RP100PT)?

Click the button below to send a question to one of our expert members of staff and we will email you back a direct response. If we feel the information might be useful to other customers, we will also show your question below for others to see.

Do they come with the hose attachments. If not do you know which ones I need. Replacing the RIGHT RSP 100 but it seems to be leaking,

Hi yes the pump will come with flexi hoses.

This product belongs to a range, with a selection shown below.