Official Stockist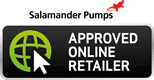 Salamander ESP75 CPV 2.2 bar twin impeller universal pump (ESP75 CPV)
£250.00
(£208.33 ex. VAT)

+ P&P
Salamander Approved Online Retailer
30 day returns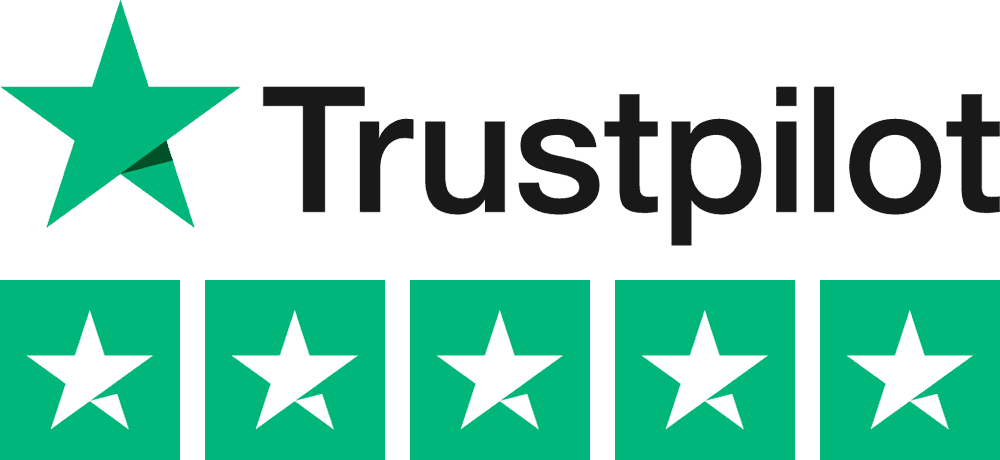 Voted No. 1 out of 371 bathroom
companies from 30,086 reviews
Product Description:

Salamander ESP75 CPV 2.2 bar twin impeller universal pump.

Designed specifically for one or two bathroom systems where there is a need to boost baths, basins or showers which may be above and/or below the cold water storage tank(s). Typically, this is usually in flats, loft and barn conversions. Very quiet operation

An ideal replacement for equivalent Stuart Turner Techflo pump models (which are now discontinued).

Very quiet operation.
Maximum pressure rating (closed head) 2.2 bar.
Suitable for positive and negative (universal) head installations.
For gravity fed water systems only where the pressure requirement is up to 2.2 bar (65ft - 75ft head).
Can be used with taps and showers, or even the whole bathroom.
Twin impellers for boosting both hot and cold water supplies simultaneously.
Centrifugal motor offers maintained pressure and increased flow rates.
Supplied with 22mm isolating AV couplers.see 2nd image
2 year Salamander guarantee, which can be extended to 3 years with registration (contact Salamander to confirm correct installation).
WRAS approved.
Installation guide included.

Read more about the Salamander ESP75 on our blog.

This product is part of a range – you can see the full selection of Salamander Previous Generation Pumps here.

The Salamander ESP75 CPV 2.2 bar twin impeller universal pump (ESP75 CPV) is a genuine, brand new Salamander product, covered by a Salamander manufacturer's guarantee.

Available for same day despatch if ordered before 3:30pm Monday-Friday (otherwise despatching will be on the next working day). For the delivery options available for this product, please add it to your Basket or see our delivery options page.

Not what you're looking for? See all Salamander shower pumps.

For advice on this or any product, please call 01452 619836, email us at support@showerspares.com, or see our contact page.

A selection of the latest reviews for the Salamander ESP75 CPV 2.2 bar twin impeller universal pump (ESP75 CPV) can be read below:

Lot quieter than the previous ESP 100. Cannot comment on the reliability at this time.
Does the job.

Paul Renowden

Speedy delivery for replacement pump

Helen Ford

A good pump but one that seems to need replacing too often as minor repairs are usually not possible. This is my third pump in 20 years

Norman Claringbull

The pump arrived next day in perfect condition. Have ordered further items since, all delivered on time and exactly as expected.

Terry Clifton

This pump was a replacement for the existing pump which had broken down due to old age. The installer fitted the new pump in about 30 minutes and all is running OK. Excellent service.

Howard Furness

Arrived promptly - replacement for same which had been in place for 8 years. So far so good!

Denise Leach

This Salamander Pump was easy to install and is very quiet.. Very pleased with my purchase.

Kerry Mascall

very good service

Brian Young

Top class good price and speedy delivery Thank you

James Brogan

Excellent service, delivered on time and pump is quality.

John Groom

This was bought as a direct replacement for a failed 11 year old pump of the same type. The old unit had started to leak and was becoming noisier in use too.
The new unit arrived within 24 hours of ordering. It came supplied with new push fit anti vibration connection hose couplings which we also replaced as after disturbance the old hoses also started leaking from the joints.
The new unit is far quieter than the old pump and it was fitted and working within an hour of arriving.

David Hillier

An excellent service. The pump was on my doormat 25 hours after ordering. This was a replacement for the same model after 7 years' service and is quieter.
I hope that nothing else fails, but I now know where to source my spares

Roger Lloyd

Excellent service, pump arrived 21 hours after keying the order. I can't comment on the pump yet, a delay with tiles means our installation is a bit behind.

Jane

Pump was delivered on time with good communications, and well packed

Stewart Pinkerton

Prompt delivery.

Hansraj Bhowon

Good quality pump which is quiet for a pump of this size. We purchased this pump to replace our previous pump which was old and started to leak. As it was a direct replacement it was very easy to fit. We employed a plumber to do the work so that no mistakes were made with it.

Alan Flook

Do you have a question about the Salamander ESP75 CPV 2.2 bar twin impeller universal pump (ESP75 CPV)?

Click the button below to send a question to one of our expert members of staff and we will email you back a direct response. If we feel the information might be useful to other customers, we will also show your question below for others to see.

Does this pump come with flexible connector pipes isolation valves and strainers?

The salamanda pumps are supplied with flexible pipes.

is this a positive head pump.

Hello, this will work in both negative and positive, but if you have a positive head you can use a cheaper pump, that does not have the pressure vessel. ie RSP75

Is this a negative head pump? Thank you.

Hello, yes this has a pressure vessel to allow you to use it in a negative head situation.

Hi, can you tell me the length, height and width of the pump?

Hello, copy the link below, it will take you to the dimensions page.
https://www.google.co.uk/search?q=esp+75+salamander+pump+dimensions&source=lnms&tbm=isch&sa=X&ved=0CAgQ_AUoAmoVChMI9Y6OhL2exwIVKvRyCh10QQvf&biw=1024&bih=664#imgrc=zaEGfNHtcNNr4M%3A
if this is not possible, they are 350mm long 185mm tall 231mm deep

This product belongs to a range, with a selection shown below.