Official Stockist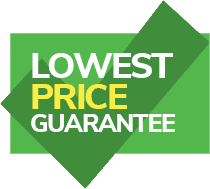 Aqualisa thermostatic shower cartridge assembly - grey (022801)
Official Aqualisa stockists
30 day returns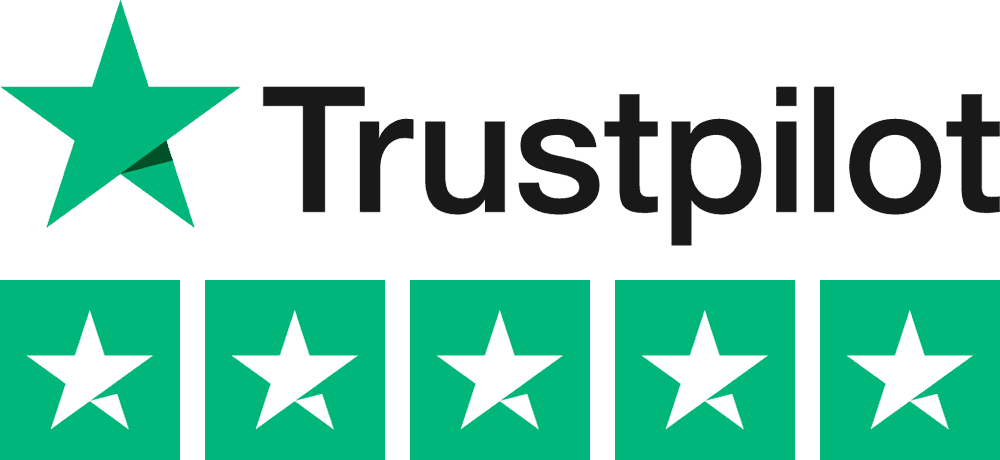 Voted No. 1 out of 134 bathroom
companies from 44,159 reviews
Product Description:

Aqualisa 022801 thermostatic shower cartridge assembly in grey.

To suit gravity-fed showers/water systems.

Includes gasket/filter and screws.

The Aqualisa thermostatic shower cartridge assembly - grey (022801) is a genuine, brand new Aqualisa product, covered by a minimum 1 year Aqualisa manufacturer's guarantee.

Available for same day despatch if ordered before 3:30pm Monday-Friday (otherwise despatching will be on the next working day). For the delivery options available for this product, please add it to your Basket or see our delivery options page.

Not what you're looking for? See all Aqualisa Shower Cartridges or try our unique Shower Spares Finder.

For advice on this or any product, please call 01452 619836, email us at support@showerspares.com, or see our contact page.

The Aqualisa thermostatic shower cartridge assembly - grey (022801) will fit the following 24 products.

List(s) are sorted by product type and then alphabetically.

Hover overTap any icon below to see a preview of that model.

Mixer Showers

Power Showers

May fit other products.

If you are unsure of your product model, or would like more information, please contact us.

A selection of the latest reviews for the Aqualisa thermostatic shower cartridge assembly - grey (022801) can be read below:

Package as described. Fast delivery and good price.

James Murray

Great product thought I would need a new shower mixer but found your company had the part I needed ordered and arrived ahead of time thank you

Keith Sutherland

Superb information detailing the required parts required and exceptional delivery. Thank you we shall use NSS again,

Gary Sturges

This is an OEM spare so the quality is comparable with the original shower. It comes with replacement screws and seals, and very clear fitting instructions. I (a competent DIY) found it easy to fit. My only observation is that I had to apply more torque than expected to get a watertight seal between cartridge and housing. I would say you should definitely use a Torx screwdriver rather than the suggested alternative of an 8mm flat blade.

Ian Smith

I'm very happy with the product and the price. Arrived quickly.

Pierre Mansell

Went to fit a new loom only to find the cartridge was leaking. Speedy delivery and excellent product saved the day. Booklet with it confusing but I used the Aqualisa number in it to get advice. Very good

Terry Abbott

This Aqualisa shower cartridge is the fourth replacement over twenty years, is that good or bad, who knows. However, ShowerSpares had the new cartridge in stock and at a very good price, can't fault that and it arrived quickly. The cartridge is fairly easy to fit once the water is off but it's a right pain to replace the small O ring behind the valve inside the cartridge housing. It took longer to change this than the rest of the job. My only wish is that Aqualisa had made a more robust valve cartridge from the start, one that doesn't leak after four years. However, ShowerSpares saved the day with the quick delivery of the replacement cartridge.

N Turner

OEM part, the original lasted over 20 years so I hope the replacement will have at least the same longevity. Came with comprehensive instructions and all of the o-rings and seals required.

David Yates

Excellent company to deal with,also very good getting information from on any of their shower products,I have used them on several occasions ,always satisfied with them.

Harry Wilson bem

Sorry for the late review but just got my parts fitted.This is a brilliant company to deal with and will definitely be using them again in the future and thanks very much for the quick delivery.

Kenny Donegan

Part did what we needed. Instructions for fitting were reasonably clear.

Joanna Rand

Excellent site to navigate. Easy to find parts for a shower that is approaching 20 years old. Delivery was prompt, packaging protecting fragile items. All in all an excellent experience. Thank you.

Stephen Gooding

Part fitted perfectly into my 20 year + shower and it is working again good as new
Great service and prompt delivery
Thk you

Elaine Blake

Exemplary, swift order fulfillment by NSS. The new cartridge hasn't been used yet but is now ready-and-waiting when the old one does eventually fail. I have recently seen a little water dripping from around the cartridge body in the main shower control, a sure sign the old cartridge is on its way out - been there a few times previously. ;) Fitting a new cartridge isn't hard but it can be fiddly to remove the old main seal. Also great care then needs to be taken when fitting the supplied 'O' ring seal into the awkward-to-access mixer body.

Keith McQuin-Roberts

Brilliant service

H Runarsson ltd

Excellant service and much more reasonably priced than direct from Aqualisa. An easy fit and replacement - once of course you've spent ages trying to remove the old rear oring from the housing... but I knew this was going to be a challenge !

HS

Do you have a question about the Aqualisa thermostatic shower cartridge assembly - grey (022801)?

Click the button below to send a question to one of our expert members of staff and we will email you back a direct response. If we feel the information might be useful to other customers, we will also show your question below for others to see.

Our Aqualisa shower has been leaking - will its existing blue (022804) cartridge be able to be replaced by this grey (022802) cartridge?

Hello, yes the blue and grey will interchange.

I have an aqualisa shower with a blue cartledge it says this has now been replaced with the grey however the back looks a different size. Will it still fit?

Hello, the Blue was a Manual cartridge, the Grey is a thermstatic, they do interchange.

Hi,
I have an AQUALISA CLASSIC 200 THERMOSTATIC EXPOSED shower SYSTEM (CIRCA 1990) which has worked fine up to now apart from started dripping when turned off. Could this be the cartridge that needs replacing?
My heating system is a WEISMANN VITODENS 200-W 35KW COMBINATION CONDENSING GAS BOILER.
I don't have a hot water tank, hot water comes straight from the Weismann combination boiler.
Would I need
1) Thermostatic Cartridge Grey part number 022801
Or
2) Multipoint Combi Pink part number 022802
Or will either of the above be ok for my hot water/heating system.
do both items whichever I need come with instructions and the o rings and filters etc
Please advise
Regards
Paul Thompson

Hello, I would go for the 022802, it is designed just for the type of sytem you have, full instructions included with the part.

Hi
I have an Aquilisa classic concealed shower.
It looks like it needs a new cartridge even though the current one is only 4-5 years old.
Your details say it is for gravity fed only. There is a booster pump on this installation. Is the grey one still correct part?
Thanks
John

Hello, yes the grey one is fine with any balanced pressure system.

aqualisa axis thermo , needing new thermostatic cartridge . on your site for this part it says in part description that its for gravity fed showers , but this one is fed of mains pressure / unvented cylinder . is there a high pressure cartridge for this model
thanks
les summerscales

Hello, as long as the supplies are balanced in pressure, the grey is the correct choice.

I have a aqualisa 605 with a grey cartridge (022801). As I have changed to a combi, should I change to a pink cartridge (022802) and would it fit as it is about 3mm longer.

Hello, it is best to change to the pink cartridge as it is designed for Combi boiler use, yes they will interchange, the length varies due to the thermostat coil.

aqualisa axis thermo shower . ran from mains water & unvented cylinder
when flushing the toilet after about a 1 minute water is passed through shower hose just a small burst of water , the incoming main has a 3bar prv ..apart from that shower appears to be working ok temp &flow wise
have you any solution
thanks

Hello, this sounds like either very low water pressure or a faulty shut off seal in the cartridge, you say there is a 3.5bar prv, but is it actually doing anything?, could the mains pressure be down at the moment, does it only happened at peak user times?, if you are happy the mains pressure is not the cause, you will need to change the cartridge.

Hello
We have a Gainsborough Ambassador shower. It was already in the house when we moved in over 10 years ago. It is leaking from the water/heat control and we think it may need a new catridge. Can you tell me what is the difference between the grey and orange cartridge for a thermostatic shower please? Our shower is a gravity shower.

Hello, the two cartridges for the Ambassador are Grey 022801 (for balanced supplies) and PInk 022802 (for Combi boiler use), the orange is for another range

We have just had a combi boiler fitted, will we need to do anything to our shower

Hello, we would advise you change the cartridge to the 022802 pink version, it is purpose designed for Combination boiler or Multipoint water heater use.