Official Stockist
Uniblade 905mm universal shower screen seal to suit straight or curved 4-8mm glass (UB)
£13.15
(£10.96 ex. VAT)

+ P&P
Official Inventive Creations stockists
30 day returns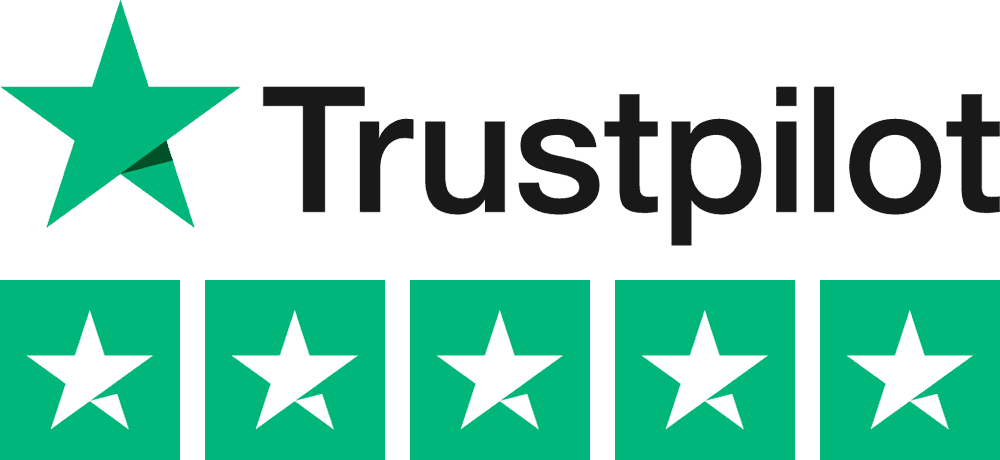 Voted No. 1 out of 138 bathroom
companies from 40,372 reviews
Product Description:

Uniblade 905mm universal shower screen seal to suit straight or curved 4-8mm glass.

Rubber blade depth is 20mm from top to bottom.

Now comes with 2 blade options to suit nearly all bath screen situations (see image 2).

Replacing your rotten, old shower screen seal at the bottom of your bath screen or shower door is no longer a problem with the new, innovative Uniblade® universal shower screen seal.

The Uniblade® universal shower screen seal is easy to fix onto almost any glass shower screen. The innovative 2 part seal simply clicks together to adapt to almost any glass thickness, and its super flexibility will enable you to fit it onto almost any curved or straight glass screen available on the market! And - unlike other screen seals - the Uniblade® universal shower screen seal doesn't bend in unwanted places or break.

Its unique, patented design and easy-to-follow instructions make the Uniblade® universal shower screen seal easy to adjust, fit and even clean when the mould or dirt begins to build. No other shower screen seal has the same characteristics and durability as the Uniblade® universal shower screen seal.

No tricky measuring of glass thickness required here - the Uniblade® universal shower screen seal will simply push onto almost any straight or curved glass bath shower screen! That's right... straight or curved glass!

The Uniblade® universal shower screen seal is 905mm in length and suits 4-8mm glass thickness. It can be easily trimmed for your specifications.

See also: Uniwheel universal shower door runner.

See the video below for more information on how easy it is to fit a Uniblade® universal shower screen seal. At the end of the video, it is stated to ask where your nearest stockist is, but this is a standard video provided to all suppliers. We are official stockists of the Uniblade, and as such, have large quantities in stock.

This product is part of a range – you can see the full selection of Uniblade Screen Seals here.

The Uniblade 905mm universal shower screen seal to suit straight or curved 4-8mm glass (UB) is a genuine, brand new Inventive Creations product, covered by a Inventive Creations manufacturer's guarantee.

Available for same day despatch if ordered before 3:30pm Monday-Friday (otherwise despatching will be on the next working day). For the delivery options available for this product, please add it to your Basket or see our delivery options page.

Not what you're looking for? See all Inventive Creations Screen Seals.

For advice on this or any product, please call 01452 619836, email us at support@showerspares.com, or see our contact page.

A selection of the latest reviews for the Uniblade 905mm universal shower screen seal to suit straight or curved 4-8mm glass (UB) can be read below:

New one needed and it arrived quick and was easy to order

Karen Charter

As described easy to fit ad as well

M C Bamford

Once I had sorted out which of the parts I actually needed (helpful video on the web-site) I trimmed the seal to the correct length and then needed to reduce the length of the lower blade to allow the shower screen to move easily. Once all this was done the seal worked effectively. Since the kit contained two components (one for a bath and the other for a cubicle) I am now left with the unused item which will need to be discarded. It would be useful if the manufacturer changed from a 'universal' item to a specific item for a bath and another for a cubicle.

Graham Griffiths

good replacement for the original seal , best one we have used for fit but perhaps not the most robust due to being in 2 parts. Now on our 3rd ( over about 8 years) but very happy with them

Allan

efficient service

Pamela Ritchie

Easy to fit, once I had figured out how to put the 2 parts together!

Stacey

A good product, from a reliable supplier.

Paul Hildersley

Perfect product. Good advice

Richard Gray

Great service great product easy to install

Trevor Speed

Great price came next day superb service

Adrian Maxwell

It did not work for me because you could not shut the door when fitted even though I trimmed a angled cut at the hinnge end
Bank to the drawing board !

Harry Moon

Uniblade is a very good product. Fitted well and effectively. Any new customer must watch the fitting guide video as that explains clearly how you fit the seal

Michael Howell

Easy to trim to required width and fit, made a perfect seal between screen and bath

Ray

Bit puzzling at first but on close inspection, found out how to link the two parts, then just trim to suit.
Good seal, no leaks present.

Andy Pearson

Fitted well.job done.

Paul Grist

Having previously purchased a different seal and struggled for hours before I decided there was no way I was going to be able to fit it to my shower screen, I decided to try the Uniblade. Well, it is now in place. It took a bit of time and studying of the video (as the instructions with the seal weren't clear) but it seems to be functioning OK, so I'm very happy with my purchase. One comment - having carefully marked where the end of the seal needed to be and trimmed it, when I replaced it I found the inner end protruded (probably due to the outer portion going round the outside of the curve), so more marking and trimming. It would be helpful if a way around this was mentioned in the video.

Brenda Evans

Do you have a question about the Uniblade 905mm universal shower screen seal to suit straight or curved 4-8mm glass (UB)?

Click the button below to send a question to one of our expert members of staff and we will email you back a direct response. If we feel the information might be useful to other customers, we will also show your question below for others to see.

Having purchased this i expected it to slide onto my shower screen which opens. How does this assemble to slide on? Confused about how it will work. Thanks

Good afternoon
There is a how to fit video on our web page see link.
https://www.showerspares.com/search/uniblade-905mm-universal-shower-screen-seal-to-suit-straight-or-curved-4-10mm-glass-uni-seal/

Would this fit an L shaped screen on top of bath as i feel the blades on mine are not long enough and water runs under it. I have the corner piece and it is fine. So i could cut this to fit at corners. Glass is 5mm thick and around 75mm long thank you

Hello, hard to be 100% sure, but from your desription is sounds like it would do the job.

This product belongs to a range, with a selection shown below.