National Shower Spares are delighted to be offering a comprehensive range of Daryl shower enclosure spare parts from Kohler (formerly trading under the trademark of Kohler Daryl). As part of a new agreement between Kohler and us, we are the official and sole suppliers of all Daryl shower enclosure parts nationwide.
Daryl was celebrated for their quality, longevity and appearance, not to mention ingenuity. Established in 1967, Daryl was the longest-running specialist shower enclosure manufacturer in the UK for over 40 years (until 2010/2011, when production of new enclosures ceased).
At National Shower Spares we aim to source as many spares as possible to add to our ever-expanding catalogue, so please don't hesitate to contact us with your requirements. A photo of your enclosure is the best place to start – simply get in touch for assistance.
If you need a screen seal for a Cyan or a roller for an Aroco, we can deliver to you in a matter of days. If we don't stock the spare and it's still available from Kohler, we'll order it in for you as quickly as we can.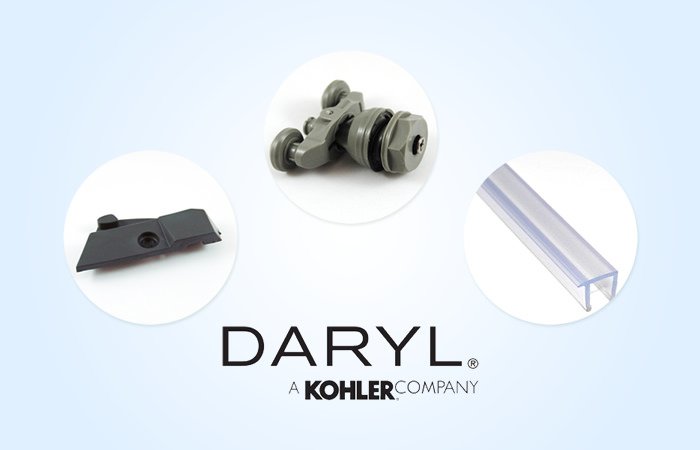 All Daryl spares come with a 12 month manufacturer's guarantee as standard for added peace of mind. Support is always at hand, so if you spot a problem with your enclosure or a part fails, we can offer a genuine replacement item for you. Trouble fitting? Just ask our technical team, including our in-house Daryl experts, for advice.
We stock replacement parts for most Daryl shower enclosures, from Arcadia to Minima, Indigo to Iana, and even bath screens.
Framed, semi-framed or frameless. Walk-in, sliding, hinged or pivot doors. Our aim is to support your enclosure for as long as possible. The vast majority of smaller parts and wear-and-tear items can be obtained (excluding glass and frame work, as these are no longer in production).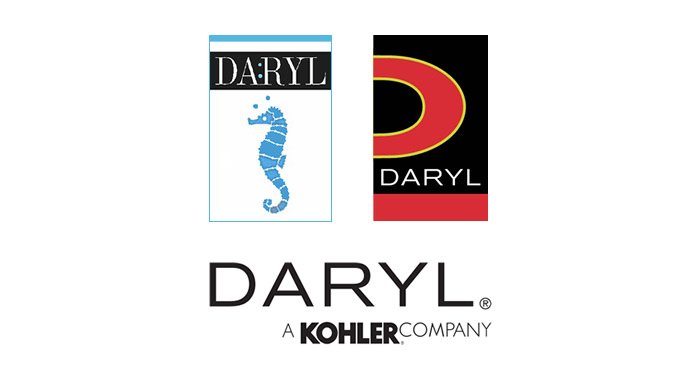 We also support the Daryl Hydra shower tower as much as possible. This was not only a great performing shower; it was unique. Be it integrated within your enclosure or in the corner of the room, it can be inconvenient to change your complete enclosure, so we can supply common spares that may just work wonders.
Keeping your glass as clean as possible isn't easy, often becoming cloudy over time or dusty to the touch. Regular maintenance with the Daryl 750ml glass cleaner (305818) will help keep your enclosure watermark-free, streak-free and looking stunning for longer. For occasional cleaning and maintenance of both treated and untreated glass surfaces, this robust glass cleaner cleans and polishes without smearing or streaking, and rejuvenates the look of glass.
As always, we have detailed exploded parts diagrams of all supported Daryl shower enclosures. You can see all supported enclosures and cubicle models here.
Alternatively, you can browse through all Daryl enclosure spares directly instead.