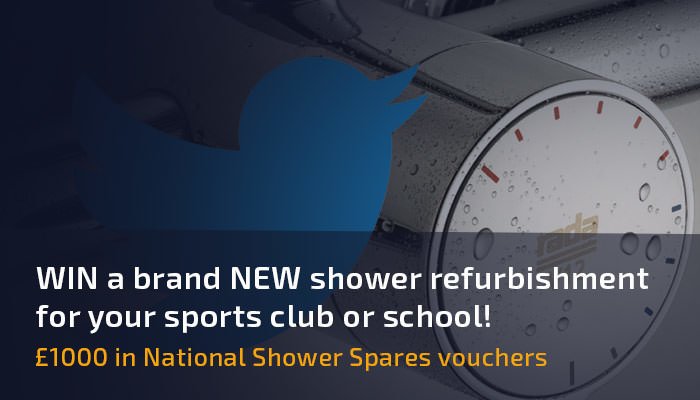 On 5 April 2017, we launched our Spring showers social media competition, which has recently closed after two months of entries and discussion on Twitter.
Here at National Shower Spares, we believe in helping the community as best we can. And our competition was no different: we wanted to give £1,000 worth of free showers or showering equipment away to a small sports club or school in the UK.
Not only are we the UK's leading supplier of shower spares and parts, but we also stock full compliments of new showers, pumps, taps, and accessories. Therefore, our aim was to help improve and refurbish the facilities of the winning entrant, whatever their showering needs.
The response we received from everyone on Twitter talking about the competition - both locally and nationwide - was great.
But, as with any competition, there can only be one winner.
Chosen randomly from the 50+ entries we received, our Commercial Manager, James Aherne, announced the winner as... Bredon Star RFC.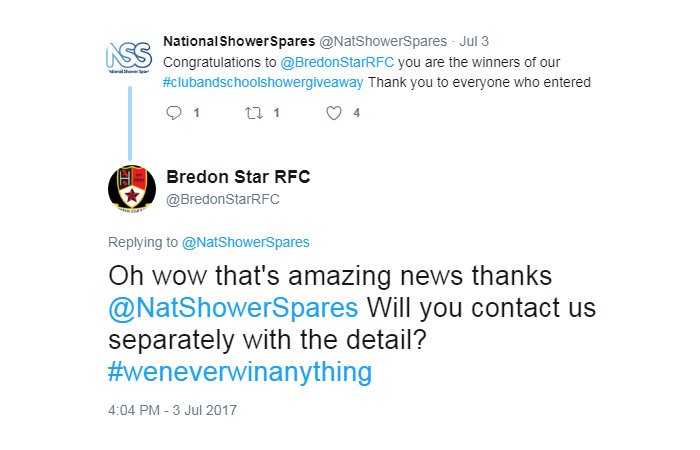 Thank you to everyone who entered the competition this time round. Stay tuned for more competitions and prizes in the near future!
About the winners
Bredon Star are a rugby club located at the heart of the village of Bredon, near Worcestershire. They were established in the 1990-1991 season as just a junior team before expanding into seniors later in 1991.
For the 2014-2015 season, the club opened its first clubhouse above the existing changing room block. The formal opening was conducted by Ian Ritchie (RFU CEO) on 17 January 2015.
The Senior Club has played in the Gloucestershire leagues since 2011 as a result of yet another league restructuring within the Midlands. The 1st XV has now progressed to playing in the Gloucester 1 League.
Read more about Bredon Star RFC on their website.