Based in the heart of Gloucestershire, Cheltenham Animal Shelter rescue and re-home hundreds of unwanted and abandoned cats, dogs and small animals ever year, at a cost of around £750,000. They receive no Government or Lottery funding, so rely on donations and generosity of the public.
To do our bit for this fantastic cause, and also promote our hansgrohe DogShower competition, we visited the Grooming Parlour at CAS and presented them with three hansgrohe DogShower heads, in different colours, along with some food and treats.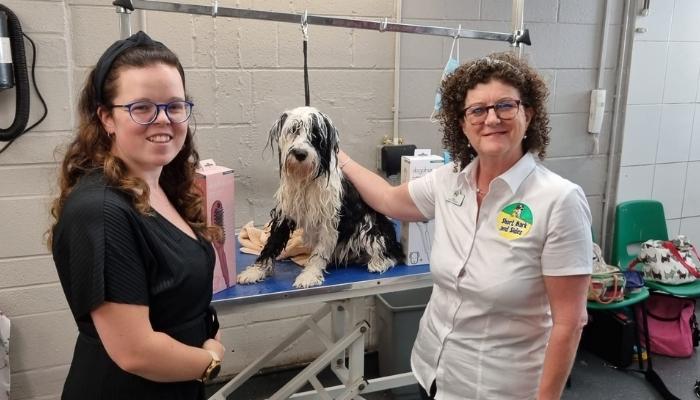 In the photo above, you can see Lucy Jones, from NSS, with Jean Newcombe and Freddie the Tibetan Terrier.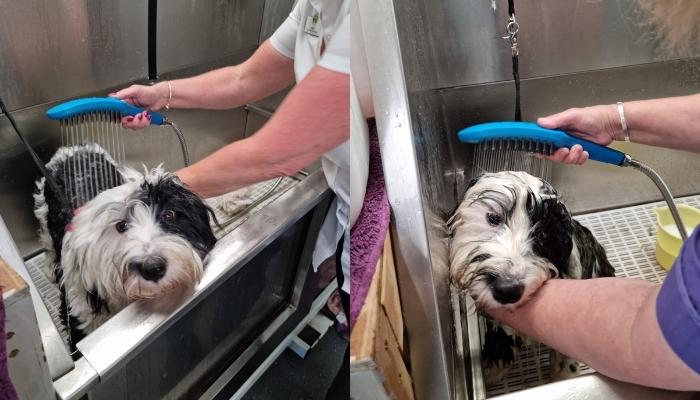 Here you can see Freddie & Scooter, the beautiful Tibetan Terriers, being treated to a 'spa experience' from the hansgrohe DogShower.
The hansgrohe DogShower is an innovative shower head, which is developed in collaboration with dog experts and psychologists. The massage effect of the sprays make your dog feel like their back is being stroked, but they are actually enjoying a relaxed shower. It's like taking your dog to the spa!
You can WIN a hansgrohe DogShower by entering our social media competition. All you have to do is like our Facebook page and post, then post a photo of your dog in the comments section! A winner will be picked at random and will win a hansgrohe DogShower, which has an rrp of £135.00!
You can find out more about the hansgrohe DogShower by reading our blog.