The Mira Realm Mixer Showers bridge the gap between classic design and modern functionality, delivering a showering experience that's nothing short of exceptional. If you're seeking a shower that combines sophistication with convenience, safety with luxury, and versatility with performance, the Mira Realm Mixer Shower is your answer.
---
Convenience
The Mira Realm Mixer Shower is designed with your convenience in mind. It features a single control for both water flow and temperature, making it incredibly user-friendly. No more fumbling with multiple knobs or dials – just a smooth and intuitive showering experience at your fingertips. Whether you prefer a refreshing blast of cool water or a warm, soothing cascade, adjusting your shower is as simple as turning a knob.
One of the standout features of the Mira Realm is its versatility. It's designed to work seamlessly on all plumbing systems and pressures, even when dealing with low water pressure. This means you can enjoy the Mira experience no matter where you live or what type of plumbing you have.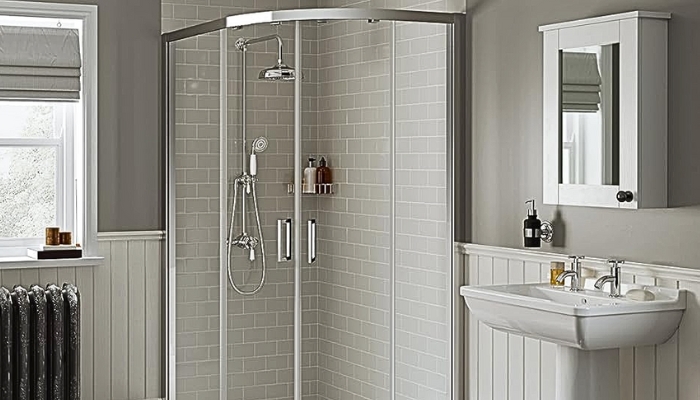 ---
The Safety We All Need
Safety should always be a top priority in the bathroom, especially when it comes to the entire family's well-being. Mira understands this, which is why they've incorporated their innovative Magni-flo™ technology into the Realm Mixer Shower. This technology ensures that you get up to 3 times more water flow, even at low pressure. This means consistent water flow and temperature, even when the water pressure is less than ideal, making for a safer and more enjoyable showering experience. They've equipped the Realm with thermostatic temperature control and a maximum temperature stop. No more worries about scalding or sudden temperature fluctuations – pure peace of mind.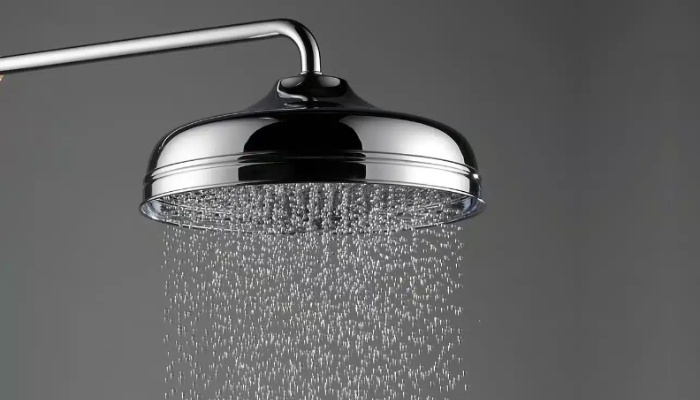 ---
Generous Spray
The Mira Realm Mixer Shower takes your showering experience to a whole new level with its unique spray options. It comes equipped with a generously sized 210mm deluge showerhead, perfect for immersing yourself in a gentle rain-like flow that rejuvenates both body and mind.
With the Realm ERD, it not only has the deluge shower head, it also features a separate 80mm traditional handshower for added versatility. Want the deluge showerhead and handshower running simultaneously? No problem. The Mira Realm Mixer Shower lets you divert between the two or experience both at once, all without compromising water pressure or temperature. It's the flexibility you've always wanted in your shower, making every shower a personalized spa-like experience.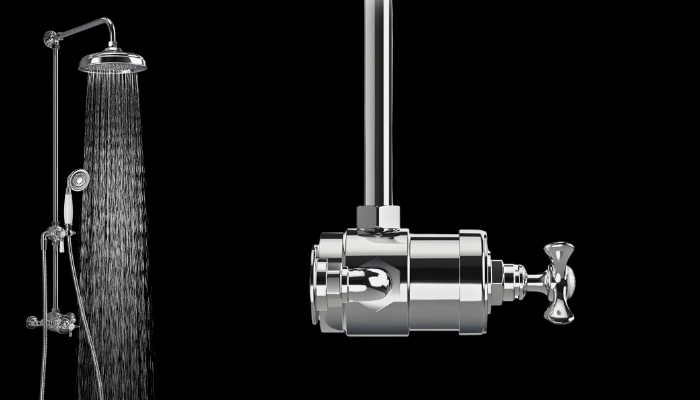 ---
Traditional Design
The Mira Realm Mixer Shower is a true work of art in design. Its classic styling, complete with an authentic ceramic temperature marker, effortlessly complements a traditional bathroom aesthetic. Whether your bathroom is a tribute to Victorian opulence or a rustic retreat, the Mira Realm fits right in, adding a touch of timeless elegance to your space.
The two version of the Mira Realm, both with the classic chrome finish:
In summary, the Mira Realm Mixer Shower is a masterpiece that beautifully combines classical design with cutting-edge showering technology. With its easy-to-use controls, safety features, unique spray experiences, and compatibility with all plumbing systems, it's the perfect addition to any bathroom. Elevate your daily routine with a touch of timeless elegance and the luxury of modern convenience – choose the Mira Realm Mixer Shower.
Any spare parts for your Realm shower can be found on our website!